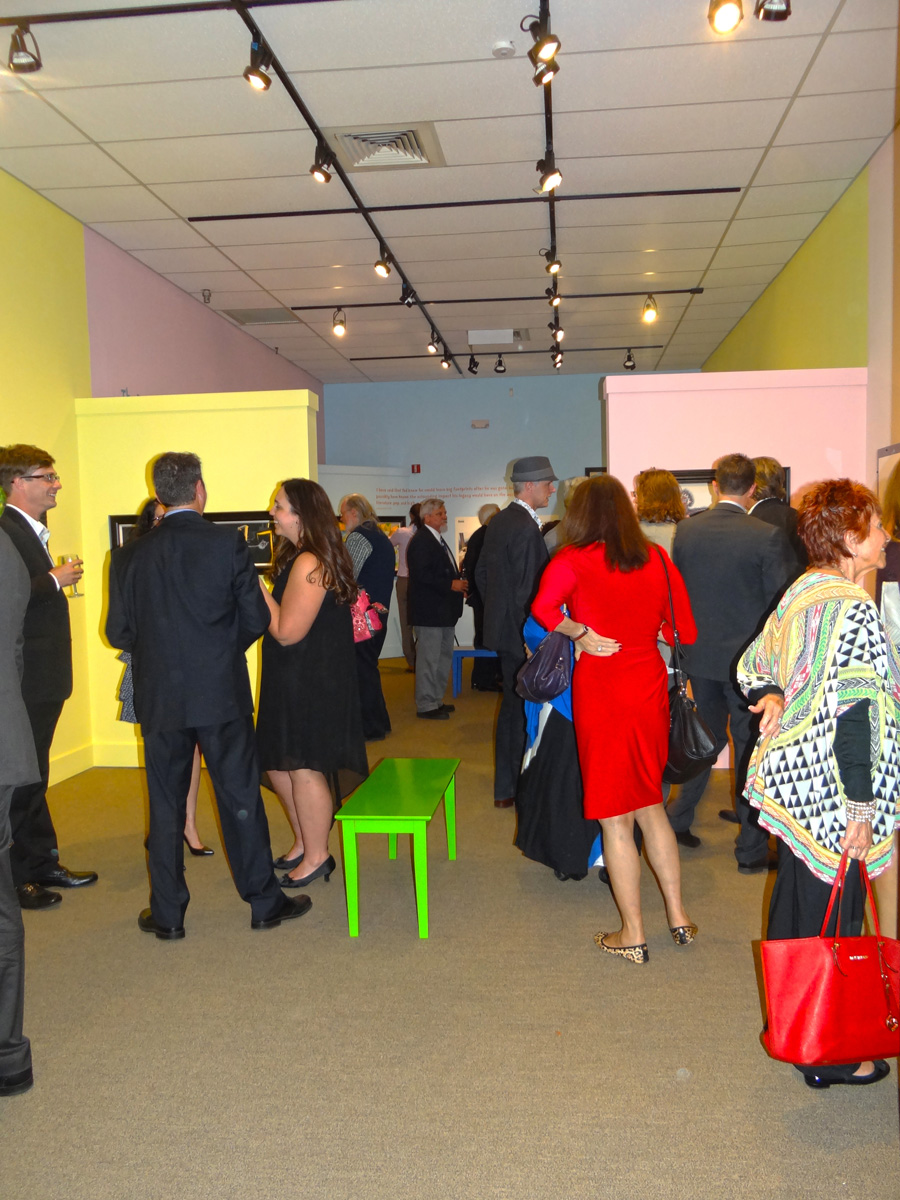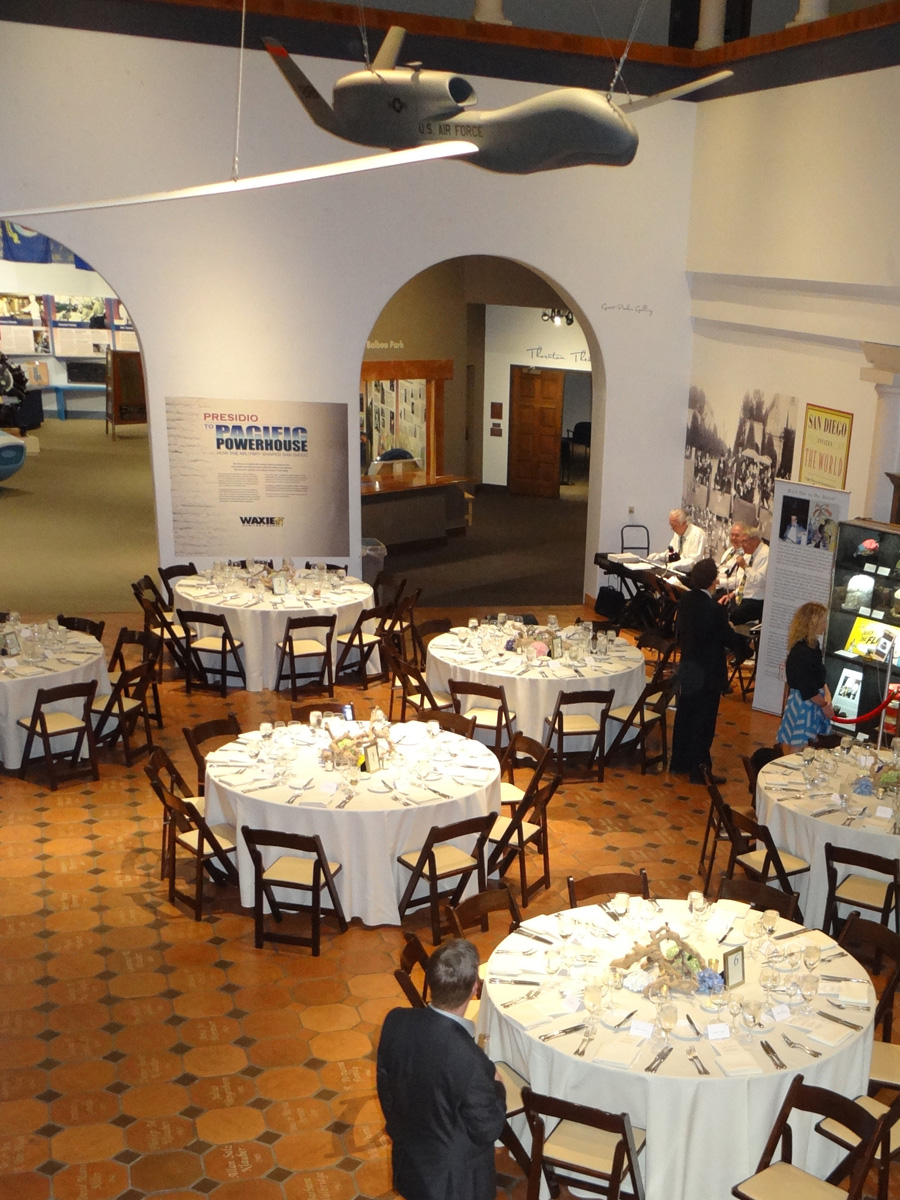 To be placed on the waiting list, email info@chaseart.com.

In addition to a weekend of delicious food and meeting wonderful people, included will be:

A private tour of original Dr. Seuss artworks housed within the Dr. Seuss Archives at the Geisel Library, University of California, San Diego.

Be the first to witness a world premiere unveiling from The Art of Dr. Seuss Collection.

Twenty-six original chapeaus from the Hats Off to Dr. Seuss national touring exhibition will be on view for a firsthand look at Dr. Seuss's private hat collection.

An exclusive museum event and behind-the-scenes walkthrough of The San Diego History Center's marquee exhibition: "Ingenious! The World of Dr. Seuss." This evening soiree will feature drinks, hors d'oeuvres, dinner, and live music as we celebrate the art and life of Theodor Seuss Geisel.

Friday night welcoming cocktail party and Sunday brunch farewell celebration.

 
Oh, the Places You'll Go!
This "Exclusive VIP Event" celebrates Dr. Seuss's artistic legacy in commemoration of the 25th anniversary of his final book, Oh, the Places You'll Go!

Twenty-five years have passed since Dr. Seuss's final words to us were published. At the time, we didn't know these would be his last—but he knew. His biographers, Judith and Neil Morgan, would later write: "There was never any doubt that Ted considered Oh, the Places You'll Go! his farewell salute, his last parade, Mulberry Street gone worldwide."
Guests for this event must register through an authorized Dr. Seuss gallery.

Please click here to download the registration form. Print out the form, fill in your information and then scan and email (or fax) it to your authorized Dr. Seuss Gallery.

Hotel and airfare are not included in your Dr. Seuss San Diego event fee. Guests will need to book their own flight and hotel plans. Click here for hotel details.
Friday, April 17

8:00 pm – 9:30 pm Welcoming cocktail party at Hotel del Coronado

Saturday, April 18

9:30 am Bus departs Hotel del Coronado for UCSD Archives
10:30 am – 12:00 pm Visit to Geisel Library on UCSD campus to view original artworks
12:00 pm – 1:30 pm Catered Lunch at UCSD in the Geisel Room
Photo opportunity with life-size bronze sculpture of Ted Geisel outside UCSD Geisel Library
2:00 pm Return to Hotel del Coronado
2:30 pm – 4:00 pm Downtime and get ready for evening festivities

Dress code for Saturday evening events at the San Diego History Center Museum is cocktail attire.
4:15 pm Bus leaves Hotel del Coronado for San Diego History Center Museum event
5:15 pm – 6:15 pm Q & A Discussion including special guests moderated by Bob Chase and Bill Dreyer
6:30 pm – 7:15 pm Cocktails and Hors d'Oeuvres enjoyed while touring the Ingenious! The World of Dr. Seuss
Exhibition at the San Diego History Center Museum
7:15 pm – 8:15 pm Dinner
8:15 pm World premiere unveiling from The Art of Dr. Seuss Collection
8:30 pm – 10:00 pm Sweets table and Coffee
10:15 pm Bus departs for return to Hotel del Coronado
Sunday, April 19

9:00 am – 10:30 am Brunch at Hotel del Coronado
Guests will have the opportunity to view a selection of 26 of Dr. Seuss's original hats at UCSD or the San Diego History Center. Final details to follow.

 
Attending guests can now secure your Hotel del Coronado room reservations at the special group rate, click here to book and confirm your reservation at our preferred hotel.
The Hotel del Coronado is a National Historic Landmark, a true American treasure with more than 120 years of fascinating stories to tell. It is one of the few surviving examples of an American architectural genre: the wooden Victorian beach resort.

When it opened in 1888, it was the largest resort hotel in the world and the first to utilize electrical lighting. The electric wires were installed inside the gas lines, so if the "new-fangled" electricity didn't work, they could always pipe illuminating gas into the rooms. Thomas Edison inspected the final electrical installation and returned in 1904 to oversee the nation's first illuminated outdoor Christmas tree, which was placed on the hotel's lawn.
Located on 28 oceanfront acres, the hotel's spectacular setting, impeccable service and award-winning cuisine will make it the perfect home base for our weekend of activities.

 
Please note: All provided transportation (i.e. luxury coach bus) to and from the weekend's events will begin and end at the Hotel del Coronado. Those staying at other hotels must organize transportation to the events or meet at the Hotel del Coronado prior to the designated bus departure times.

Guests are responsible for their own transportation to the Hotel del Coronado from the airport.

A taxi from the airport is roughly a 20-minute ride and will cost approximately $30.

Parking at the Hotel del Coronado:
If you are not staying at the Hotel del Coronado, parking is $15 for the first hour and $10 for each additional hour (max. $45)

If you are staying at the Hotel del Coronado, parking is $25 per day self park and $33 per day valet.